Last updated:
I had never heard of Redmond, Oregon before I visited. I knew I was flying to central Oregon as part of a travel adventure conference but didn't appreciate how close Redmond was to Bend – an outdoor adventurer's kind of town that has been on my radar for some time. Once I got out a map, everything fell into place. Redmond as it turns out has a small airport – but with plenty of flights from the big airlines like America, Alaska, Delta and United so it's an easy city to access.
I also learned that there is lots to do in Redmond Oregon – and nearby. Redmond itself has a small and very walkable revitalized downtown – where you'll find antique shops like Beyond the Ranch Antiques, at least a half dozen local coffee shops including Smith Rock Coffee Roasters, Proust Coffee, and Provisions Market at SCP Redmond and plenty of places for beer and spirits. Of note is Wild Ride Brewing with food trucks and fire pits and Gompers Distillery where you can enjoy tasting flights and craft cocktails featuring their gin made with hand picked Oregon juniper berries.
I didn't have time to fully explore Redmond – so there are a few things I missed like a trip to Cline Falls State Scenic Viewpoint, just 10 minutes from the downtown and some hiking on the trails of the Maston Trail System, less than 20 minutes from downtown. Next time!
Near Redmond Oregon – any by near I mean within 60 – 90 minutes of the city, you can enjoy an assortment of fantastic things to do including a visit to Smith Rock State Park for world-class rock climbing and hiking, a visit to the second highest waterfall in the state and even a soak in a hot springs. If you have more suggestions, I'd love to hear about them.
This post includes some affiliate links. If you make a qualifying purchase through one of these links, I will receive a small percentage of the sale at no extra cost to you. Thank you for your support.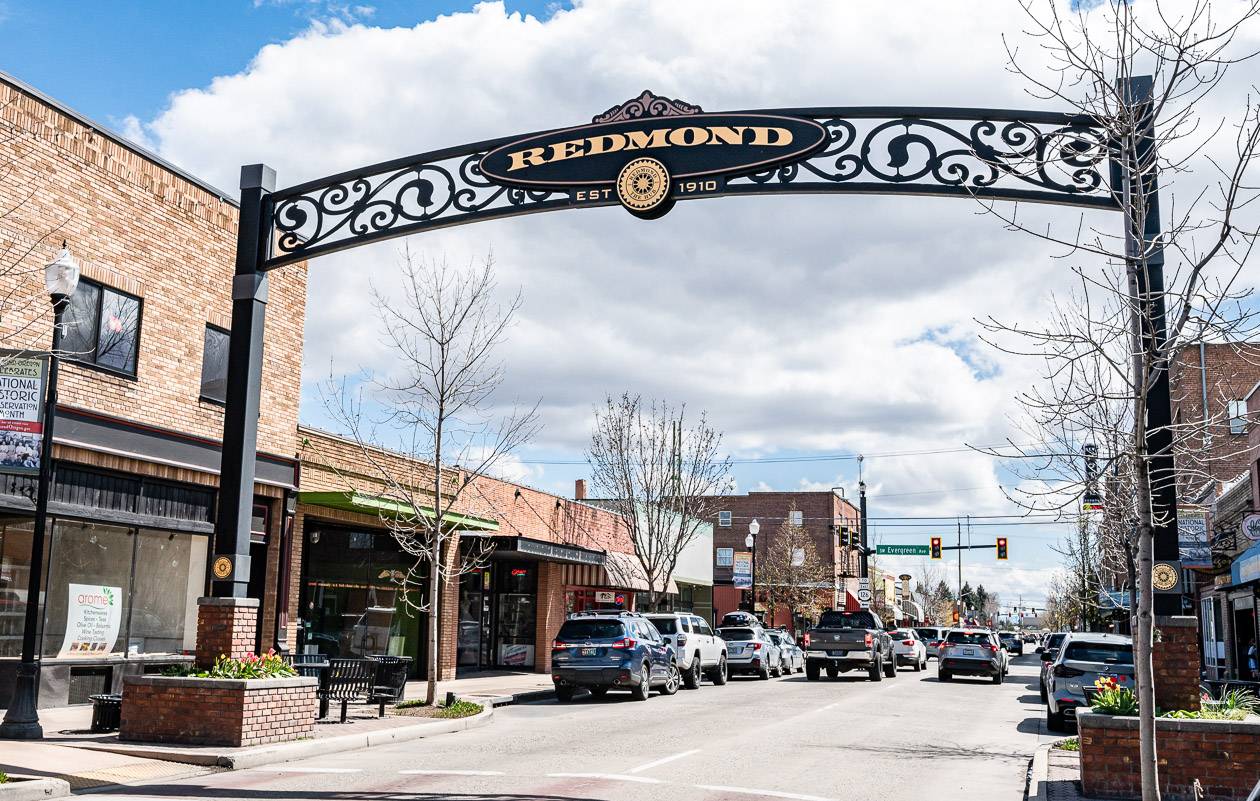 Location map of things to do in Redmond and nearby
Go stargazing at Sunriver Nature Centre & Observatory 
Central Oregon 's Sunriver Nature Centre and Observatory boasts the largest collection of telescopes for public viewing in the US. That might tell you something about the lack of light pollution in the area. The observatory is high too – sitting at an elevation of 4164 feet, so night skies are clear and inky black when its not cloudy.
If you visit during the day, you can just walk in and have a look around but reservations for the observatory are required at night. On our nighttime visit we caught an educational talk on meteorites and passed around a few chunks of the rock. With the help of passionate astronomers, we learned about distant stars and constellations by peering through at least a dozen powerful telescopes. And we were lucky to spot Mars with our naked eye, an uncommon experience we were told by a guide.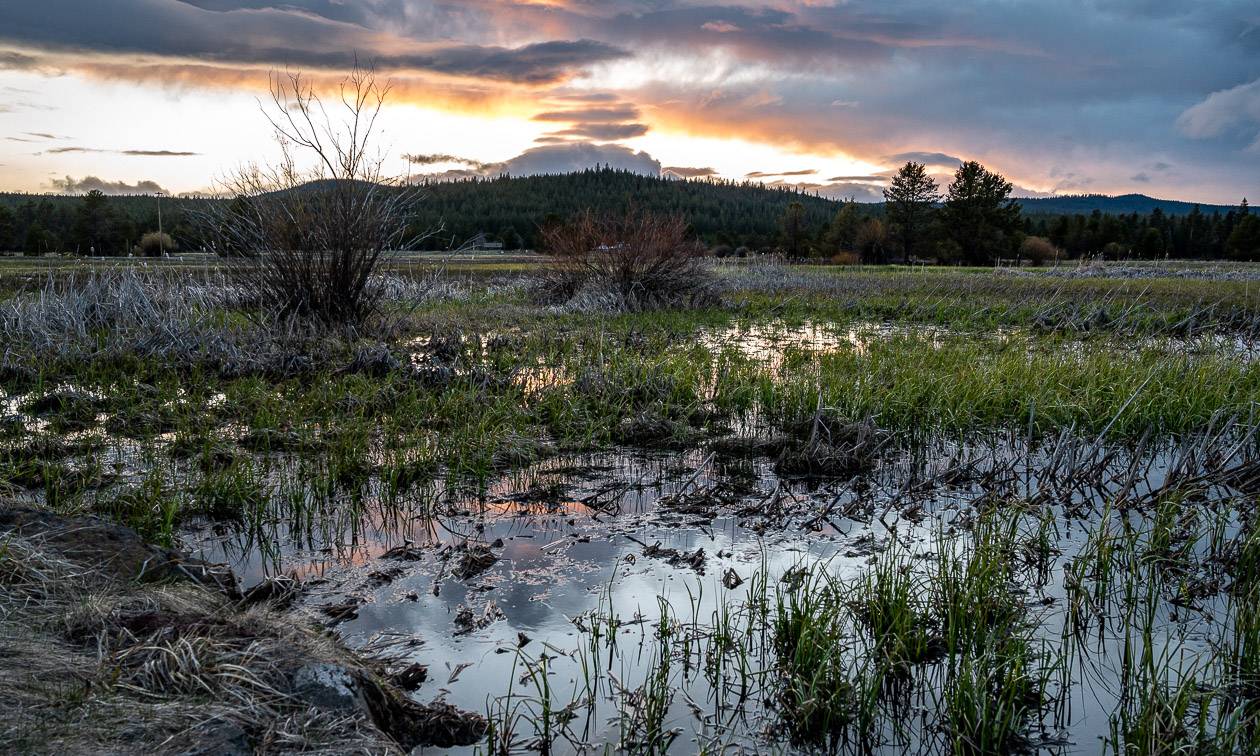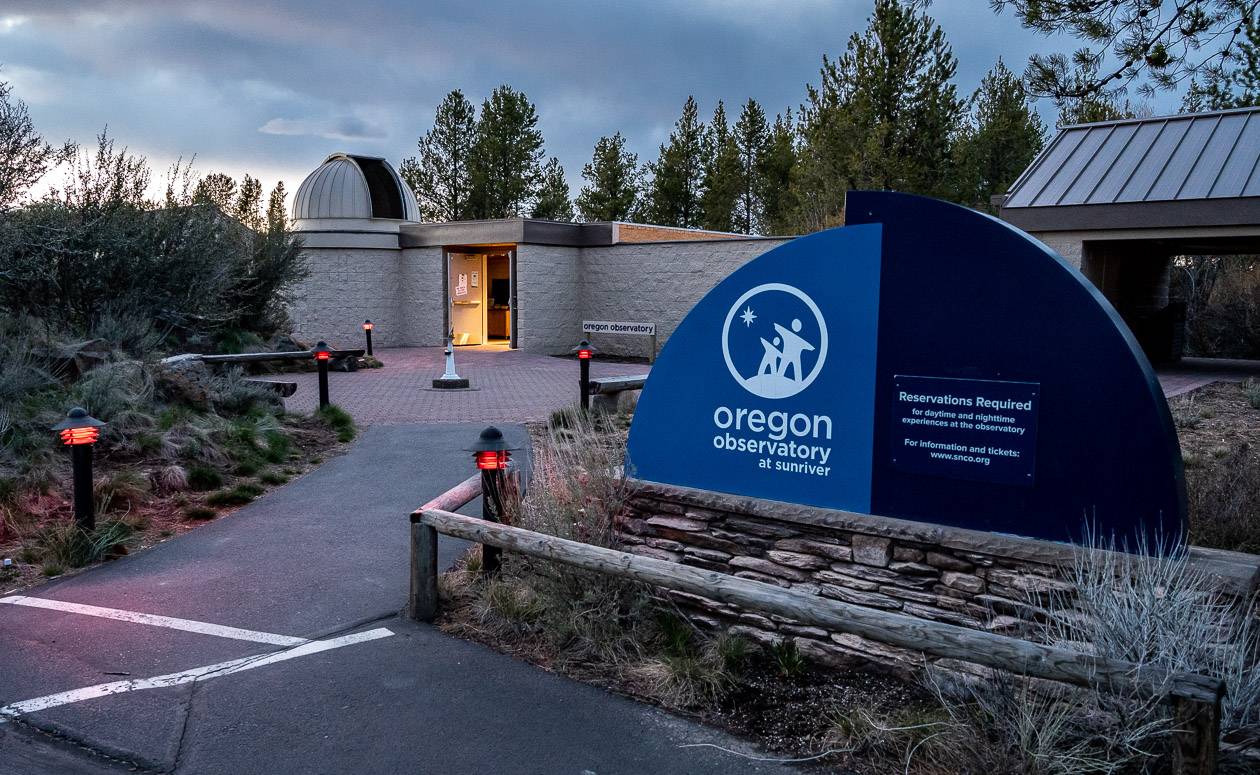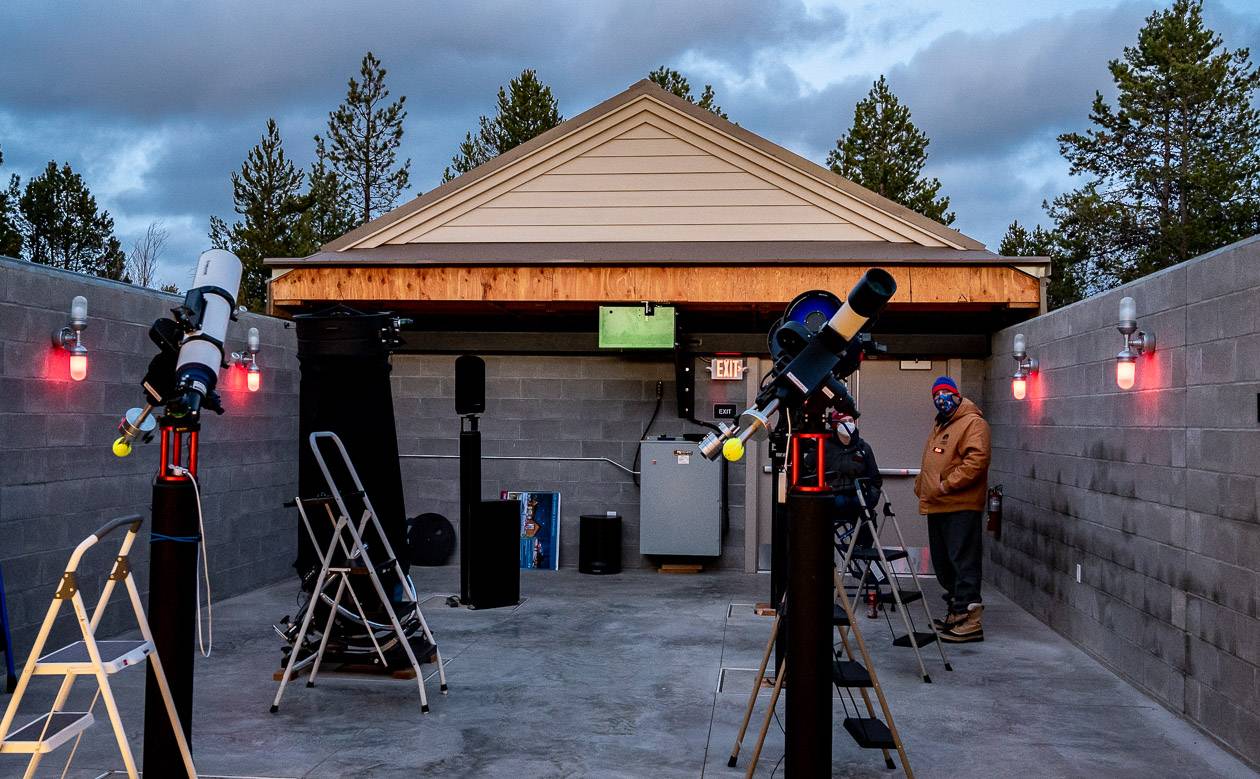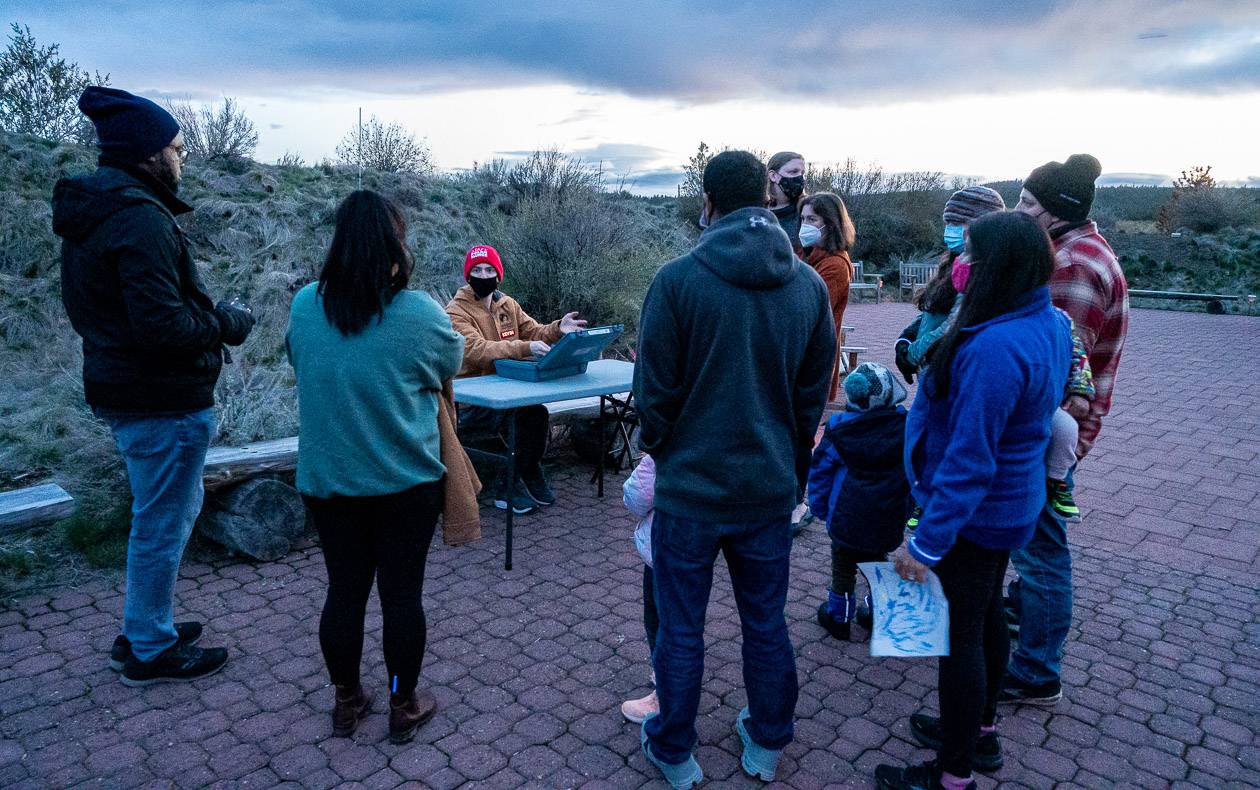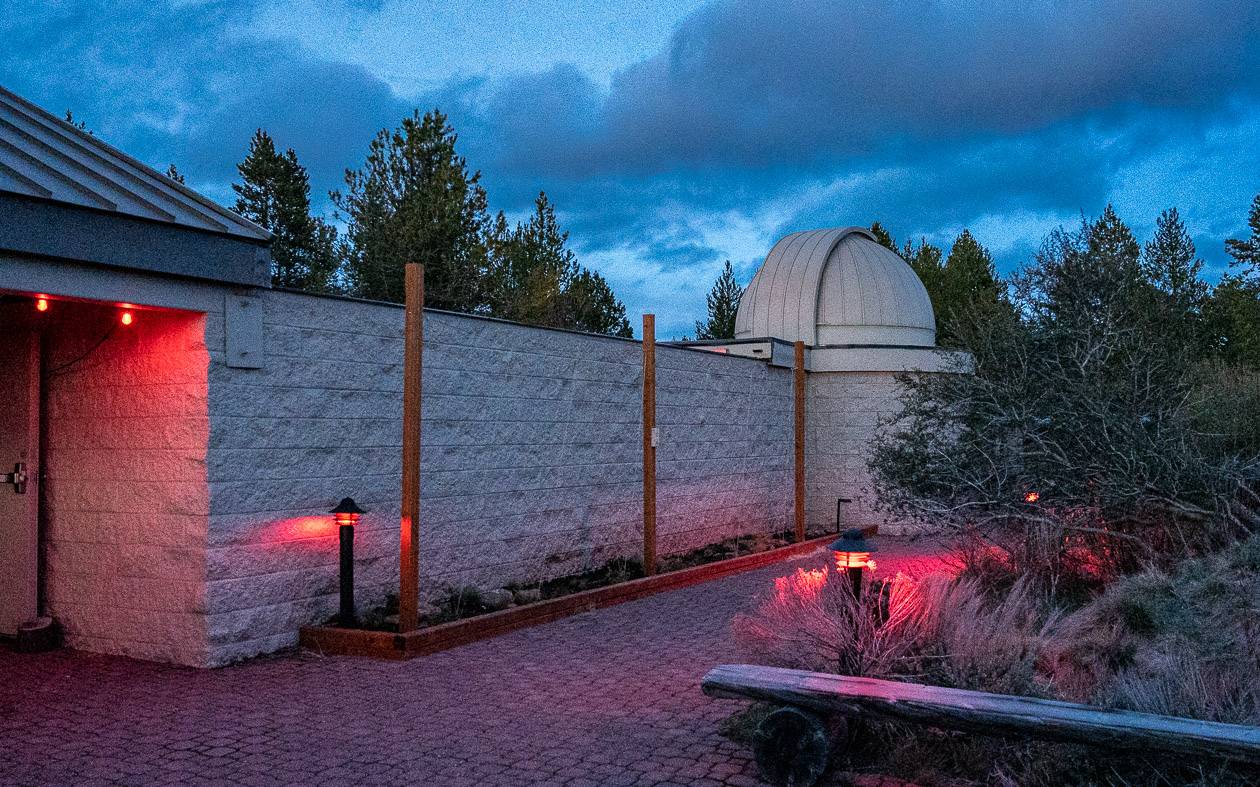 Hike and rock climb in Smith Rock State Park – one of the top things to do in Redmond Oregon
I have been wowed for years by the photos I've seen of Smith Rock State Park, so it was a thrill to finally visit. The park did not disappoint – but my half-day of top-roping and hiking only left me wanting more. I think you need a minimum of two days to explore some of the 12 hiking trails in the park.
If it's climbing you want to try, go with experienced guides. They'll be able to pick a route for your level of climbing skill – and show you the sunny spots on cold days and the shady spots on hot ones. Our group went with two congenial guides from Smith Rock Climbing Guides. They had arrived beforehand and set up a couple of top-roping routes – one easy and one quite a bit more difficult. I have climbed before on the mountains around Boulder, Colorado so this experience brought back good memories. Everyone sported a smile – especially once back on terra firma. If you're into climbing, you could probably spend a full season trying out all the routes.
The park, located in Terrebonne, just 15 minutes from Redmond or 40 minutes from Bend, is open year round from dawn till dusk. The best time to visit is in spring and fall when temperatures are cooler. There is an entrance fee of $5 per vehicle. Camping is also available year-round for just $US8 per person.
Check out the High Desert Museum (and have lunch)
Located near Bend, Oregon, the High Desert Museum is a place that brings culture, wildlife and art together – so it has appeal across the ages. It has been called the Smithsonian of the West. Exhibits showcase not only the native habitat but the history and culture of the region, through both indoor and outdoor exhibits, interpretive trails and galleries. It is one of the top things to do near Redmond Oregon – especially for families.
This is a fun place for all ages to explore as their are exhibits – like otters swimming – that appeal to everyone. There's a raptor centre – but rest assured only injured birds that can't be released back into the wild live here. There are hiking trails with interpretive signs and even a garden ranch. Over the course of a year, there are nine changing exhibits so there is always something new to discover
I would also recommend a stop over the lunch hour. The food is delicious and the presentation is fantastic – cue the salad shown below.
Visit Odell Lake Resort
Odell Lake in the Deschutes National Forest is about a 90-minute drive southwest of Redmond. There are several public boat launches (beware the afternoon winds) along with the Odell Lake Resort. You can come here to enjoy a meal, a horse-drawn ride around the property and perhaps a swim on a hot day. There is also RV and tent camping on the pretty lake – but the biggest draw seems to be for fishing. Odell Lake is deep – reaching a depth of 282 feet, so it's a particularly good place to fish for lake trout, bull trout and kokanee salmon.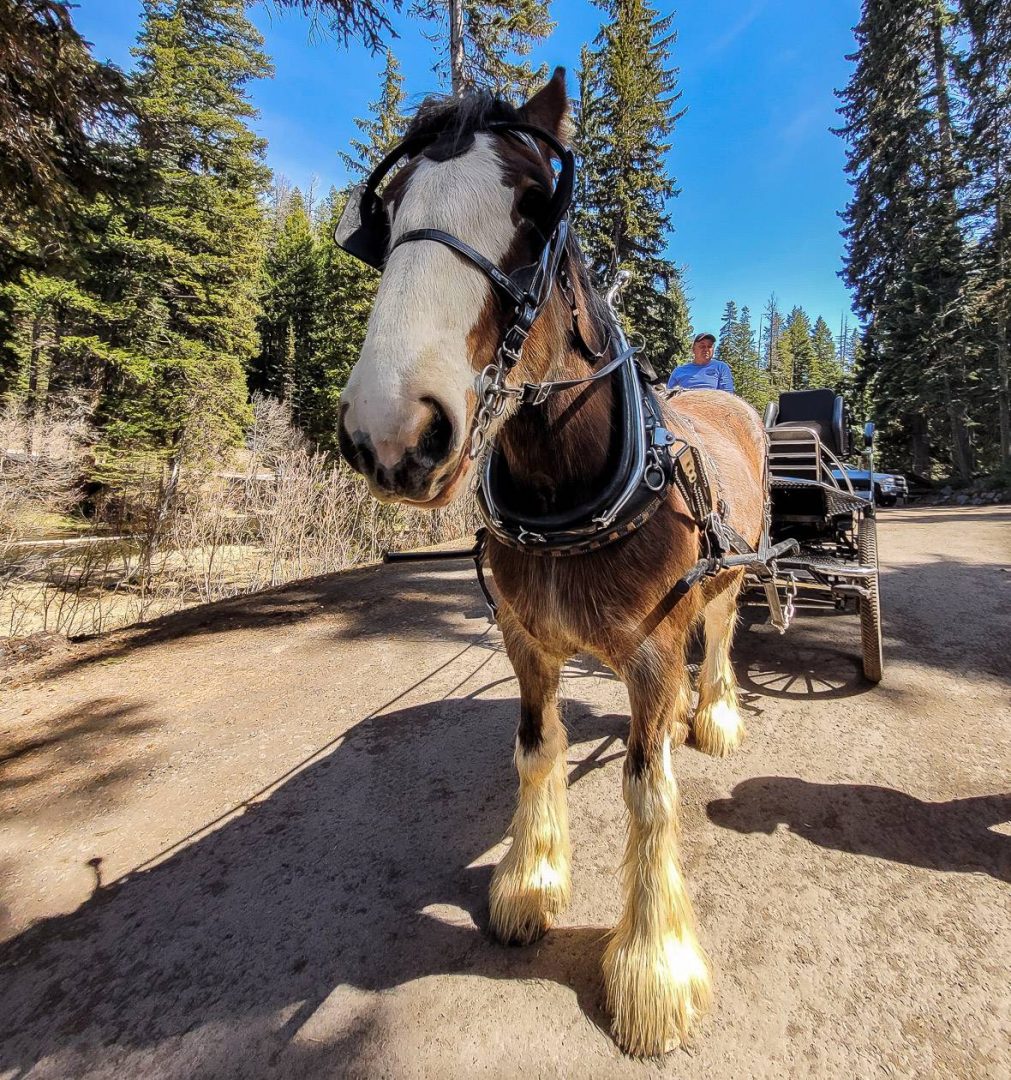 Hike the Salt Creek Falls trail
Salt Creek Falls is the second highest waterfall in Oregon – which is saying something for a state with over 230 waterfalls. For those of you who don't like to hike, you can enjoy a view from the observation platform just 50 yards from the parking lot (unless there's snow). But in my view, the best way to enjoy the falls is to hike the Salt Creek Falls trail – approximately 3.2 miles round-trip. We did it as an out and back hike in late spring, starting from the Sno-Park area because there was still some snow around. 
Those that are sure-footed can go to the base of the falls, but there's a viewing platform close to the base that also offers excellent views. This is a particularly delightful spring hike when the rhododendrons are in bloom. April through to August is the best time to visit because of the water flow.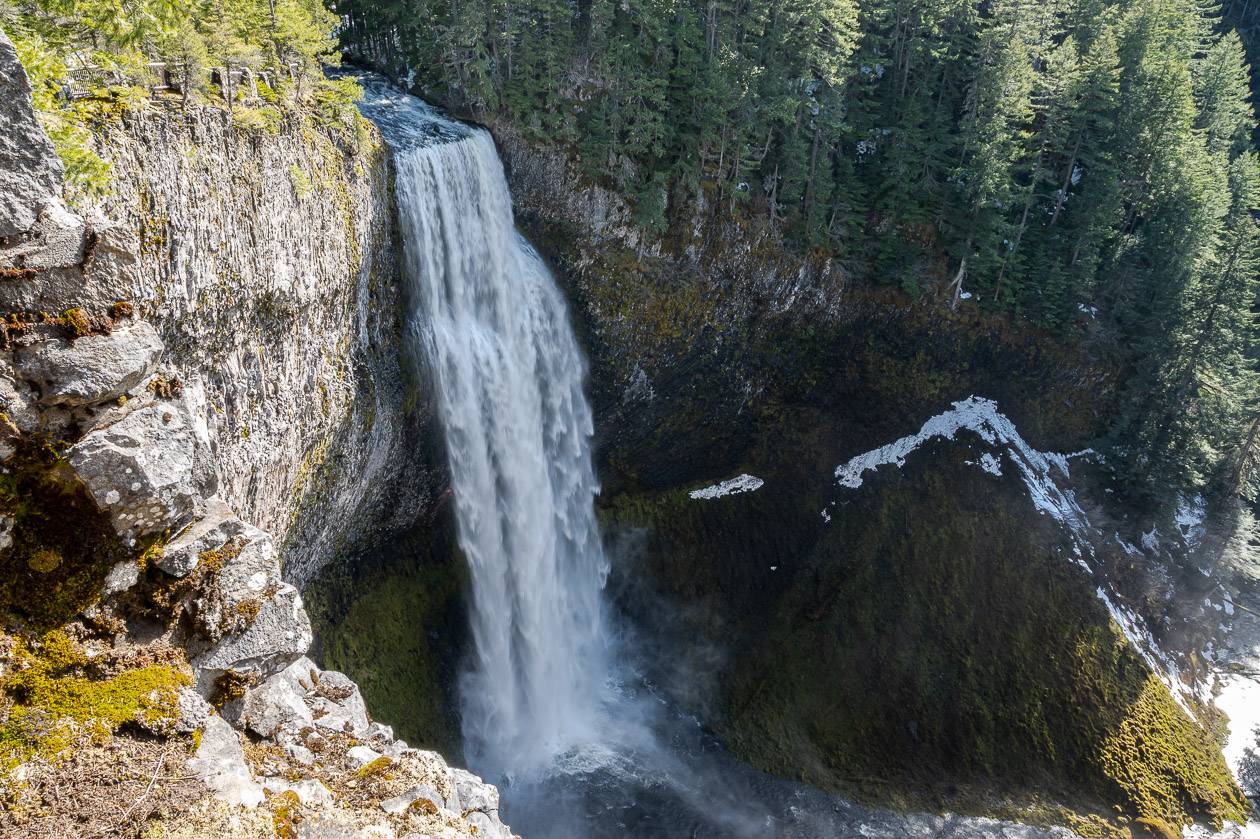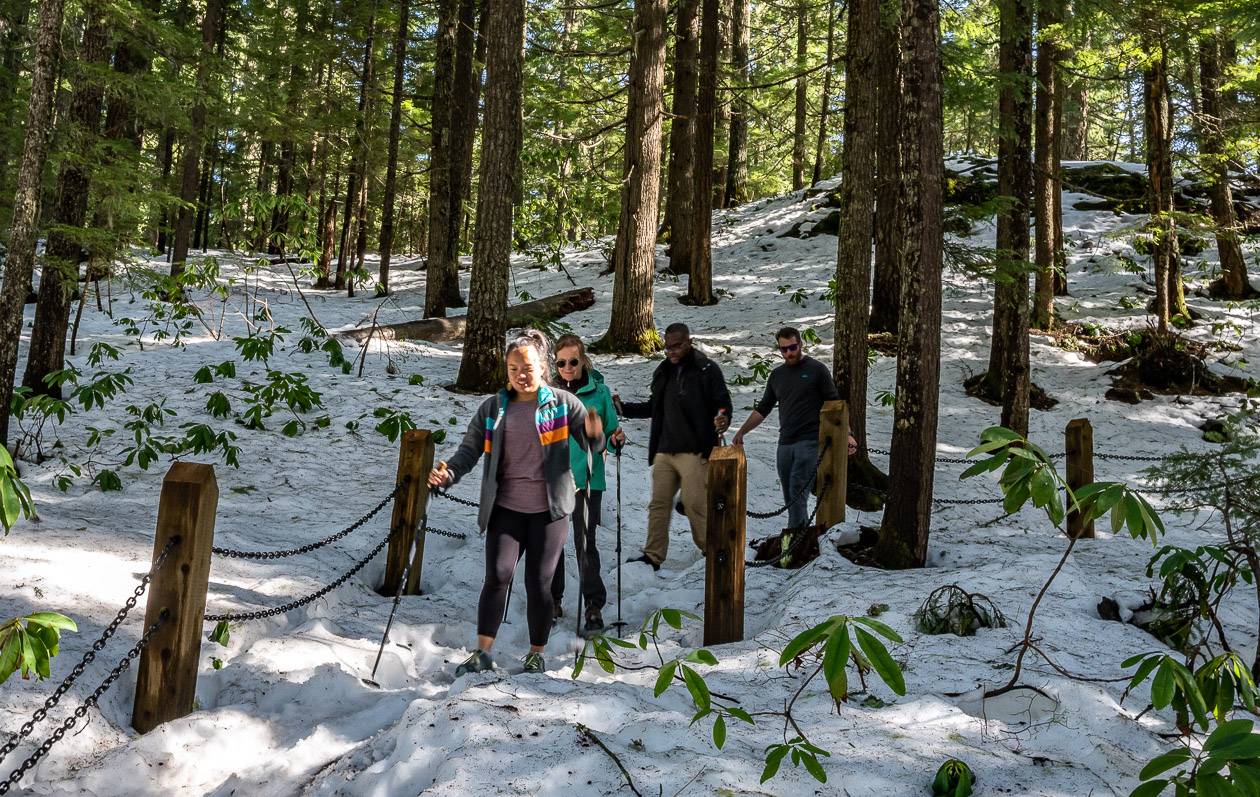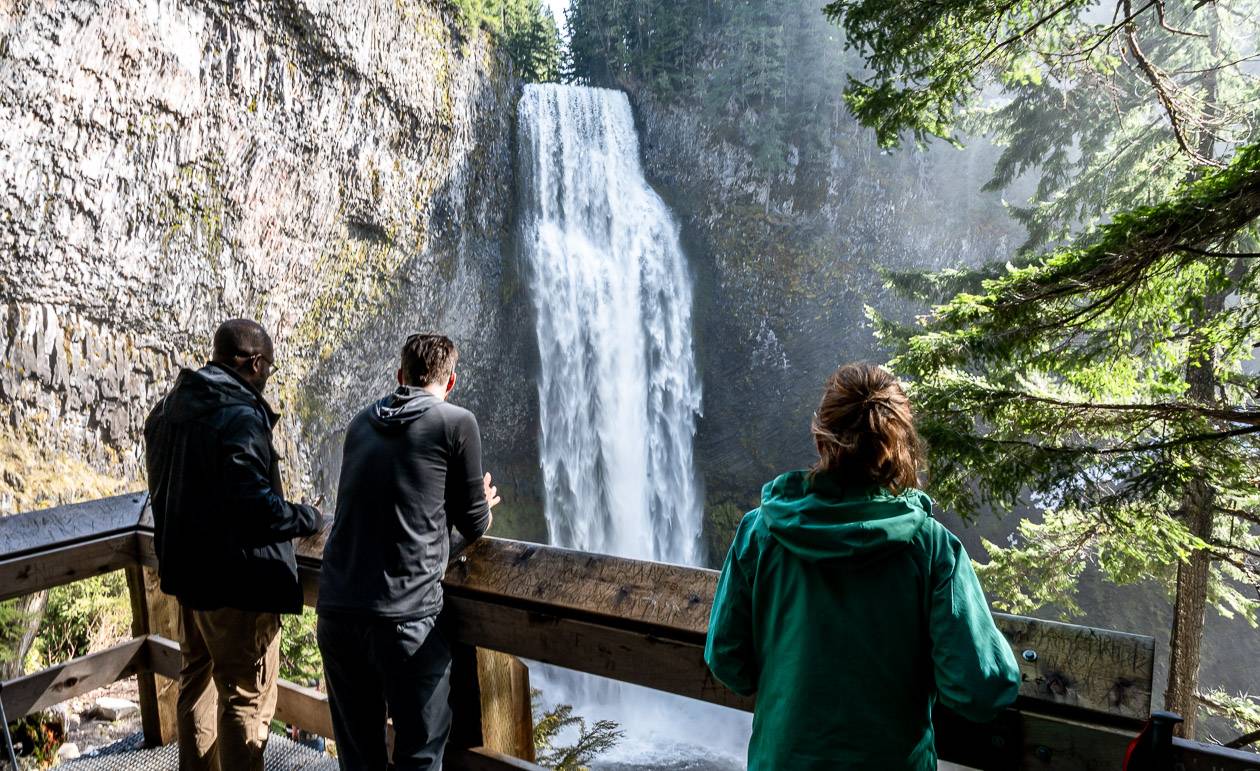 Visit Oregon's longest covered bridge in Westfir
Head to Westfir and walk or drive on Oregon's longest covered bridge, built in 1944. Named the Office Covered Bridge, it's 180 feet long and spans the North Fork Williamette River. If you're a mountain biker you might want to stay a while as the Alpine Trail, called the "crown jewel of the Oakridge Trail System" ends just feet from the bridge.
Also just feet from the bridge is a wonderful B&B called Westfir Lodge that I'd highly recommend. They sell food and drinks and will help with mountain bike shuttles in the area. At lunchtime, homemade silky perogies are often featured.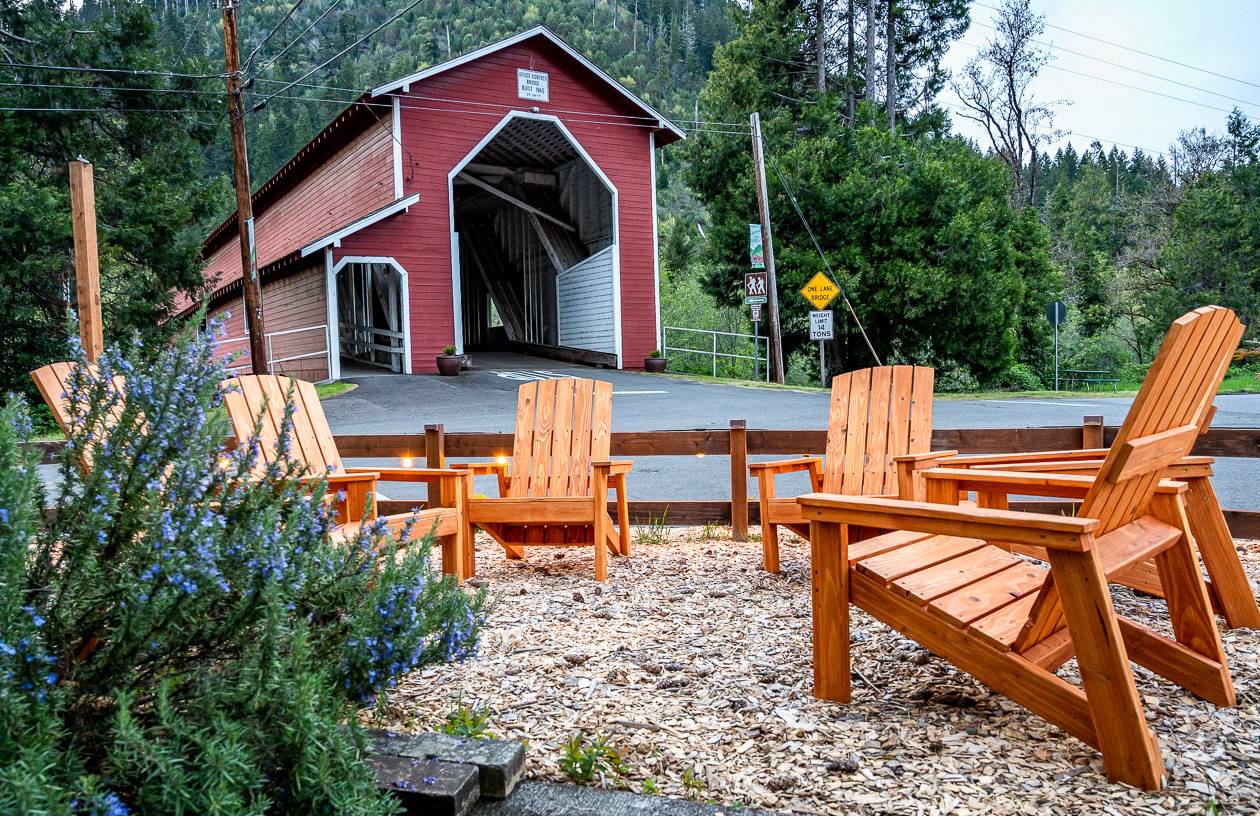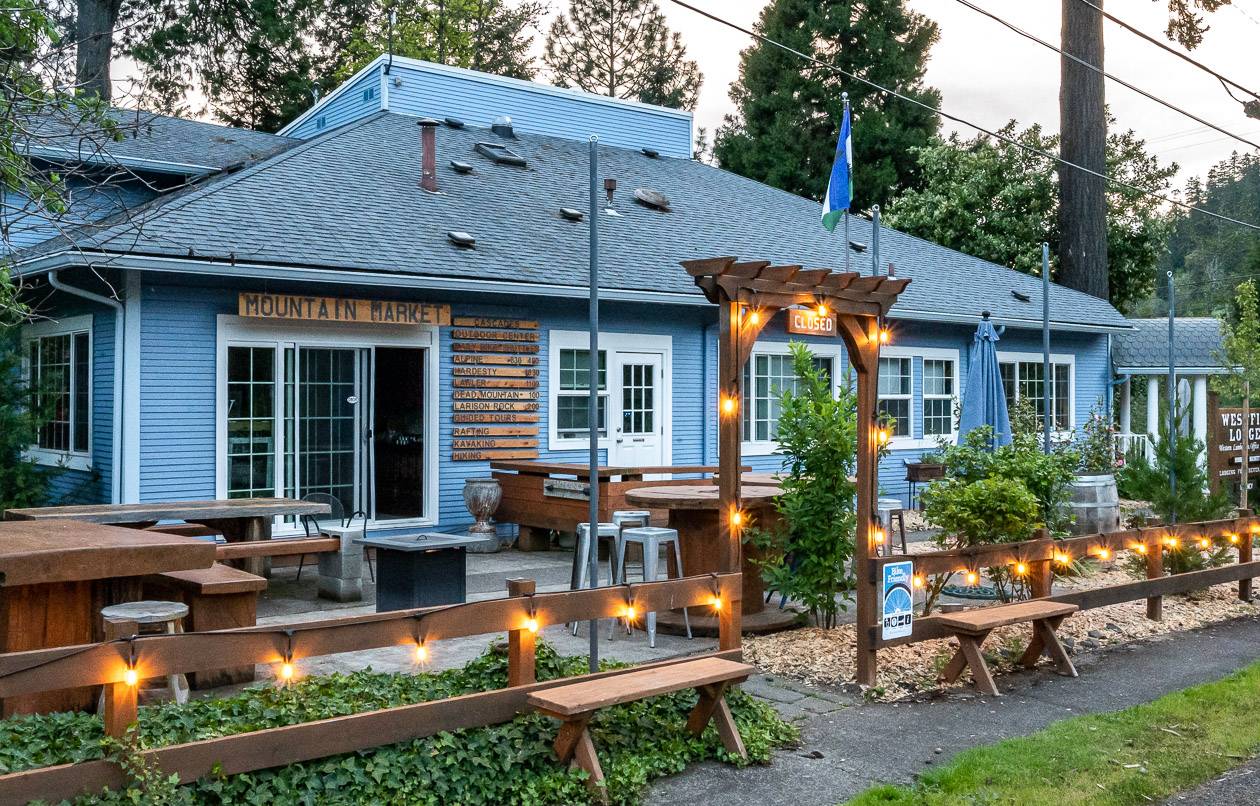 Soak in McCredie Hot Springs
When an unexpected spring snow forces the cancellation of a kayaking outing at Larison Cove, you might be bummed. Our group was not. Tracey Sunflower, co-owner of Westfir Lodge had let slip that there were hot springs nearby that one could hike to. It was an enthusiastic yes on everyone's part to spend some time relaxing in McCredie Hot Springs under a gentle drizzle.
You do have to hike about a quarter of a mile to get to the hot springs, once part of a historic resort in the Williamette National Forest. There is one log you must cross over Salt Creek – but it's wide so it was easier than I expected. A short distance later the steam from the hot springs comes into few – and one loan woman soaking. This is a popular spot because it's close to the highway but for the hour that we were there, no one else visited.
The temperature in McCredie Hot Springs fluctuates with the season. It can be anywhere between 98 and 115 °F. There is the option to run into Salt Creek which is way cooler – and then run back to the hot springs which we did once. It's also worth checking out a couple of the massive trees in the area.
The hot springs are free to use. Apparently clothing is optional.
Where to stay in Redmond Oregon
The place to stay in Redmond is the SCP Hotel Redmond. The new Redmond Hotel was rebuilt in 1928 after the 1906 two -story structure burned to the ground. The present day SCP Hotel Redmond (SCP stands for Soul Community Planet) is a four-storey modern version of the original. It features The Rooftop – a beautiful place to get a drink and enjoy a view of the Cascade Range, including Mount Bachelor.  The main common area is a welcoming spot for both locals and guests. And the minimalist bedrooms outfitted are decorated with regionally sourced materials
You can book a stay at SCP Hotel Redmond here.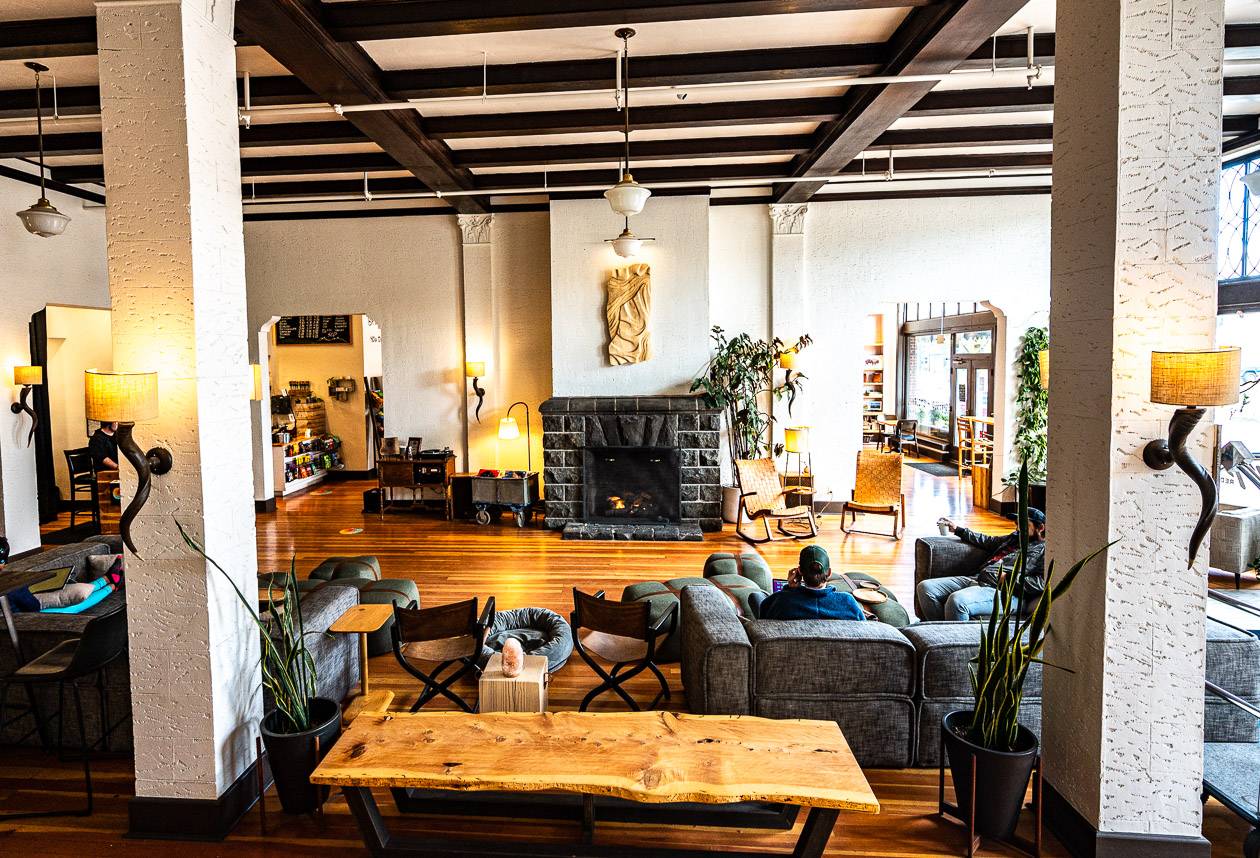 More reading on things to do in the Pacific Northwest
A big thank you to Visit Central Oregon and the Adventure Travel Trade Association for hosting me. All thoughts as always are mine alone.
Click on the photo to bookmark to your Pinterest boards.